I have wanted to start this blog for a long time. Not for fame, or notoriety, but because I really enjoy spending time in the kitchen, cooking, baking, and entertaining. And frankly, I want to share the joy and love with those that are interested.
I am one paragraph in, and to be honest, I have to admit two things right of the bat. One, blogging, really well done blogging, is time consuming. The men and women that make careers or even side projects blogging – they are busting booty. I don't mean to say time consuming as if it's not worth it. Oh it is. I just need to grow an extra arm to hold my camera while I chop or stir or roll out cookies.
And that leads me to the second thing to admit. I am not an exceptional photographer. I am not a photographer. Thank goodness for iPhones and aps that allow me to filter and crop and change direction because without them, this blog would be photo-less. That may not be the end of the world, but it may be nice to have some snap shots to show a how-to, an end product, my favorite appliances, the list is endless. It's tough to write a blog about cooking, baking, and entertaining without some photos.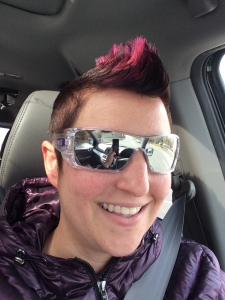 Is it self-deprecating to throw out two weaknesses before I have even shared my strengths?
Well, like the title says, yes, I am the wife of a Chef, and for those that don't know, my chef husband, also owns a restaurant. It's a double whammy, and a double adventure. It's a world that people are often curious about, but even I have a hard time explaining.
I don't eat gourmet meals everyday. I don't go on Saturday night dates, except for with our sons. Michel and I got married on a Thursday because his weekend isn't Saturday and Sunday. I don't celebrate Valentine's Day, but I love the people that support Michel when they do.
I do have a very loving husband that not only works hard to provide for our two sons, Lucas and Landon, and me, but also works hard for our staff and guests. I have watched him in the kitchen for over ten years, learning tricks of the trade, and cooking techniques that I look forward to sharing with you.
I do come from a very large family, that is full of tradition, and love and laughter, and I can't wait to share our traditions and recipes and silly adventures with you.
I do love the Baltimore Ravens, even in a losing season, and even more, I love when we gather around together in the family room and share a meal, and cheer them on Sunday afternoons. Or gather in a parking lot and tailgate together.
I love my KitchenAid mixer and the looks on L&L's faces when I drag it to the counters edge. There will be a lot of spoons, and tastes, and cake or cookies, and icing.
I love Michel, and our two sons. I love being a stay-at-home-mom and a sometimes – working mom. I love my family, and friends, and the way food brings us together. I love Old Fashions, Irish whiskey, Moscow Mules, Orange Crushes, Cosmopolitans, and Black Box. I love to read, write, go camping, snow tubing, and stand-up paddle boarding. I love SNOW DAYS! I think texting is genius, but spoken word is important too. And I am shameless with hashtags and selfies. Come along with me, let's go on an adventure.