I feel I put a hex on us with my Oprah sized excitement over the arrival of spring.  And while spring is in full swing, so too are the raw April showers, and so I haven't grilled in the last few days, but wanted to share this spicy guy in case you are looking for a Cinco de Mayo recipe.
Friends – I give you the handiest tool in marinade making.  The zip-top bag.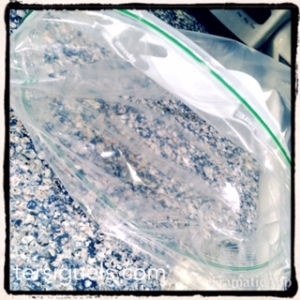 This will act as your mixing bowl, marinade container, and keep you from cross contaminating in the kitchen, and at the grill.
To start out, I add the zest of one lime, the juice of two limes, a heaping tablespoon of crushed garlic, and two jalapeños cut into half moons.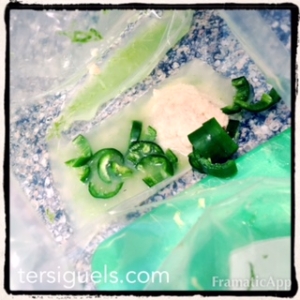 Then I thru in a bunch of finely chopped cilantro, salt, pepper and avocado oil.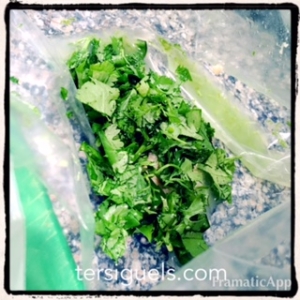 And your mixing bowl…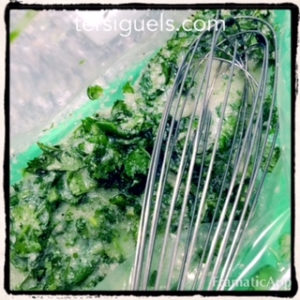 Once mixed, add the steak.  In this case, I used skirt steak.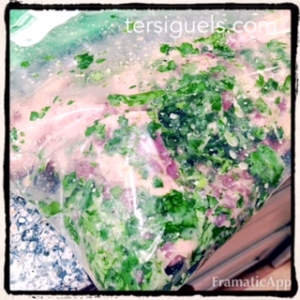 Throw this guy in the fridge for an hour or two, or overnight if you like.  There is a lot of flavor in here, so if you forget to marinade ahead or you have no idea what you are planning for dinner, this is a quick and easy marinade.
Head to the grill, and fire it up.  While the grill is heating up, pull the steak from the fridge to bring the temperature up.
I prefer my steak on the rare to medium-rare side, so I grill about 5 minutes per side.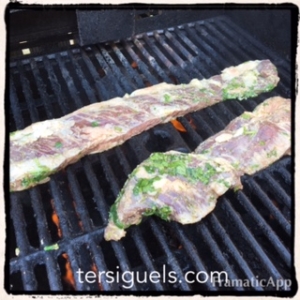 Once the steak is done to the desired temperature, and your mouth is watering, you just have to practice a few more minutes of patience.  You have heard it before, you are gonna hear it again.  You have to let proteins rest before you slice into them.  All the juice and flavor will run out on the cutting board, and you will be sadly disappointed.  So remember, just a few minutes.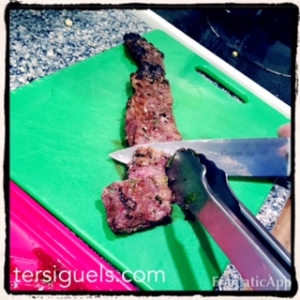 And ready to eat.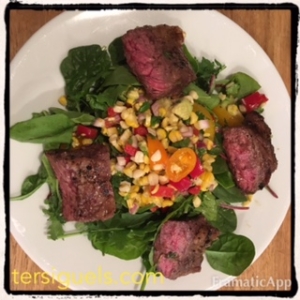 You can find the corn salsa here.
Jalapeno Lime Marinade
2 limes
2 jalapeños, pulp and seeds removed, cut into half moons
1 T crushed garlic, store bought is a-ok, or 5 garlic cloves rough chopped
1 bunch cilantro, cleaned and chopped (1/2 cup)
1 T avocado oil
salt
pepper
2 lbs skirt steak
In a gallon zip-top back, combine the zest of one lime, the juice of two lime, two jalapeños, garlic, cilantro, salt, pepper and oil.  Using a whisk, mix.  Add the steak.  Zip the top and gently move the streak around until covered.  Put in the fridge for one to two hours or overnight.
When ready, heat the grill.  For rare to medium-rare sear for five minutes on each side.
Slice thinly for salads or steak tacos.